We offer full stack marketing execution for Israeli tech companies going global. Our services include PR, content marketing, social, paid media and more. Learn more
As a startup marketer, your success depends on designing a machine that keeps bringing in new quality leads
Over the years, I have worked with more B2B startups that I can count – or even remember on a whim. I am not bragging, but simply stating a fact that's important for the sake of this discussion.
In many cases, our (G2MTEAM) assistance was needed to help these startups improve the quality of their lead generation and nurturing processes. And although it is still fairly common for businesses to generate leads through more traditional channels – like personal referrals or telemarketing, present-day lead generation practices highlight the internet – SEO, PPC, social media, content marketing and more as the optimal lead generation promo channels.
This is especially true for startups, built by modern, technological savvy innovators. As a result, we have devoted much time and efforts towards putting together a system for optimized digital lead generation that is smooth and highly effective.
Hundreds of lead generation strategies are created and implemented by B2B digital marketers across the globe. Some are successful, while others – less so.
If you want an engine that drives lead generation to run, run, run, you're going to have to build a machine through a lot of trial and error. A lead generation machine.
One that demands your B2B company ensures it has the right tools in place, balances programs and lead sources across multiple channels and ascertains your marketing and sales philosophies, goals and practices are aligned.
This requires much experience and effort. And as I said before, a lot of patience during the likely lengthy trial and error process.
We've developed these kinds of lead generation machines and we've survived to tell the tale.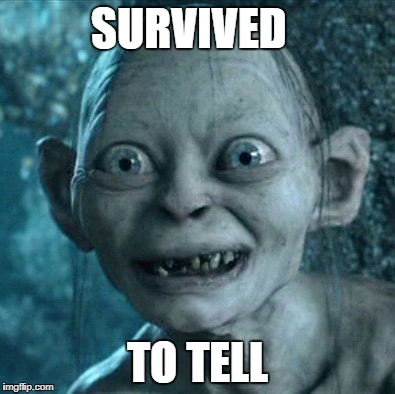 In many cases, we had to build clients' lead generation machines from scratch. Sometimes they were for young startups. Other times, we built lead generation machines for established tech companies that had simply never created a methodic lead capture operation of their own before.
And each time we built another company's lead generation machine, we acquired new and better tools, optimizing our practices to generate even better results.
That's why I have decided to share the structure and building blocks we use to create our lead generation machines, including some great examples. This way, you'll be perfectly set up to build the ultimate B2B lead generation machine your startup needs.
4 major lead generation machine ingredients
Think of your startup's lead generation strategy as a special dish (or a cake). Step by step, you must follow the recipe and add ingredient after ingredient to your machine. Each step builds upon its predecessor until you wind up with a finished confection, or in our case, a smart, fully-operational lead generation machine in the palms of your hands.
Just like cooking, you will need to practice – a lot. You will  need to learn the ropes. Trial and error will serve you in optimizing your activities.
Here are the four major components that I believe your ultimate B2B lead generation machine must contain:
1. Content. Content. Content.
My first (and main) building block relates to your startup's content arsenal. Before members of your target audience can generate into leads, they must first be attracted to your brand, its offering and your owned digital assets (for remarketing purposes).
You will need to create top quality fresh, intriguing and informative content capable of attracting your exact audience. Without value added, attractive and dynamic content at my (or your) disposal, there is probably no way to run any significant lead generation activities.
Why? Because top quality content is the key to top quality traffic – the fuel that feeds the lead generation machine.
I've previously written about how to generate top quality and results oriented content. And I have mentioned that the more useful and the more creative your content is, the higher the likelihood that your target audience members will be willing to engage with it, read it and share it with others.
But what's more, the more accurate your content is and the better it fits your target audience, the higher the quality of the traffic to be generated by it will be.
It is up to you to study your target audience and determine what content will best work for them.
In other words, you have to learn what makes them tick…
(no need for a source… it's a canva image that i've created)
And while strong headlines are important and probably most compelling in the short-term, as they effectively attract potential leads' eyes, it is just as important to ensure all of your content is consistently compelling, to create a long-term, engaging rapport with your prospects. Like the saying goes, first impressions count…
This is true with respect to articles, blog posts, social media communications and marketing email blasts.
Important: creating best-in-class content that makes a difference and can support your lead gen machine is by no means an easy task. That's why so many companies fail with content. They are just not committed enough or are not engaging in the right activities, which results in the creation of mediocre content.
Many marketers I've talked with don't even truly understand the difference between lead-gen oriented content and news content.
People, not all content will generate leads. Gated content will, that's for sure, but some content isn't capable of generating the amount of eyeballs you will need, by prospecting from your target audience.
For instance, company news content is important to position you in your market or among partners and investors. But it can fail to attract the interest of your target clients. Educational blog posts, on the other hand, can accomplish this task much better.
In other words, you will need to create lead relevant content, the kind of content that will drive your target audience while inside your blog – some of them will convert into leads (great);  others will demand additional efforts before converting (also great).
2. Remarketing
Here's a truth that very few managers really get, or follow:
At least six to eight touch points are needed to generate a lead – and seven to 13 touch points to nurture that lead into a qualified, sales-ready position(!)
Here, the high-quality content you have created can be used within a multi-channelg remarketing strategy, to regularly and consistently remind potential leads who gave over their contact information just how valuable your products and services are. Smart, creative content should fuel your cross-channel remarketing campaigns, creating great hooks to reel in traffic and leads.
You have to get in their faces, but not to annoy them. Up close and personal. Connect with target audience members who visited your site and bounced. This should ideally be done by balancing your lead finding and capturing efforts between a range of inbound and outbound marketing channels, like SEO, SEM, SMM, teleprospecting, content syndication, email marketing and more.
Send out remarketing email newsletters, reminding prospects of your offering. Include incentives – freebies, promotions, discounts, exclusive access to more great content and other offers.
Retargeting ad campaigns can be super valuable. Based on pixels or event targeting, you can present potential leads that visited your website (or app), watched a video or engaged somehow else with your content, with different ad creatives based on the specific pages that they visited, or content that they read.
Why does remarketing work? It's simple. If you ask me, it's another demonstration of what psychologists call "the mere exposure effect"
It means that the more a person is exposed to a stimuli, the more he or she will likeb it. Your offering can become the lead gen stimulus to create this effect.
This is why people need multiple touch points before they lean towards a decision. It's also why remarketing is so effective, when operated smartly of course.
3. Marketing automation
Now you have great content and you are using it to generate traffic and in your retargeting campaigns – great.
The next component to add (in parallel, to be more accurate) to your lead generation machine is the right technological system to help you engage in multiple marketing tactics. These can include identifying the origins of your leads, revealing everything that you can know about your prospect's journey, easily creating landing pages for gated content, launching email campaigns and more. Marketing automation allows your sales and marketing efforts to be:
More accurate
Calculated according to a single touch point level
Directed towards lead nurturing that is critical to increase sales conversions
Educational, enabling you to transmit your brand's values and key messages
Better geared towards increasing lead conversions – by quickly generating landing pages
Marketing automation is the technological SaaS solution that uses software to automate some elements of your lead generation and marketing processes. It enables your business to produce better lead generation results without using up too much of your valuable time on traditional outreach and sales tactics.
Only user-level analytics (enabled when you add marketing automation) can help you identify the true quality of each acquisition channel according to parameters such as attribution and retrospective analysis, so you can make educated decisions on where to focus your now-automated marketing efforts for maximum results.
When combined with your company's CRM (I always prefer an all-in-one automation system that includes a CRM), your startup can obtain unprecedented access to lead intelligence, enable the tracking of campaign ROI and even help you optimize conversion tactics, which you will, of course, need to use once you've successfully generated those leads.
4. Smooth communication between your sales and marketing teams
Yet, even with the greatest technological advances at your disposal, without experienced sales and marketing teams that know how to work together, all your acquired data would be for naught.
Instead of wasting your efforts, complete your lead generation machine by combining the work of all team members to accomplish a single goal: generate leads and ensure they are sales-ready.
Believe it or not, your salespeople are key players in your lead generation marketing game. They are highly trained to know exactly what prospects want, what makes them tick, what scares them and where they get stuck while contemplating purchases.
And since generated leads eventually find their way to your sales department, your sales team can be a great asset to your marketing team and its efforts.
In fact, B2B companies with well-aligned sales and marketing processes report a 27 percent faster revenue growth than businesses whose sales and marketing departments operate as separate islands. That's why you must always make sure your lead generation marketers are fully synced with your sales reps.
How do you add this component to your lead-gen machine? Well, first, make sure that your sales and marketing teams sync on a weekly basis and that they meet to brainstorm over your business' lead-gen and lead nurturing processes.
There's always a healthy tension between these 2 parties and that's ok. Just make sure the tension is indeed healthy and is not too intense.
Make sure that everybody in your sales and marketing teams are indeed using the automation system and updating it with every piece of relevant information. This must happen, otherwise, the work will have been done in vain and your lead machine will be veritably worthless.
Summary
Building the ultimate B2B lead generation machine for your startup requires you to combine fresh content, top marketing and remarketing tactics, technological tools such as marketing automation and sales and marketing team alignment, with each element building upon each other for optimal results. Think of it as a strategy game, or a puzzle.
A lead generation machine made up of the smart implementation of these components is expected to reel in lead after lead, which your startup's teams will be sure to nurture along the sales funnel, driving profits.
It's one of the best secrets that top result oriented marketers know and do – they build priceless lead-gen machines. And now you can too.
Good luck and don't forget to join our Facebook group that's made for global tech pros and startup marketers operating in Israel