We offer 360 degrees global startup marketing services, from strategy to implementation, tailored to startups in 'post-seed to round-B stage' with none to small internal marketing teams. Our services include CMO services, PR, content marketing, social, lead-gen, ABM, paid media, marcom and a lot more. Learn more
Everybody is after PPC, and they all want to start today…
Working in the industry that I do, I see many startups and even medium sized tech companies running to launch paid campaigns, when they are not nearly as ready as they should be.
Marketers, internal or external, are being constantly pushed to setup and run PPC campaigns regardless if it's the right time or not.
When I am being pushed to run performance campaigns prematurely , it usually stirs an argument. I firmly object at start, as I know that running performance marketing before you are ready is bound to fail. I don't always win in this argument, but I always try as hard as I can.
What's the big deal? Start a campaign and stop whining about it!
I now know that the industry has a void to fill when it comes to understanding the prerequisites that need to be implemented before starting performance marketing activities.
And let's not forget, there's also the question of scale that we all stress about …
So if you ask me to start a campaign before the vital prerequisites are in place, then yes, "Houston, we have a problem".
You know what I am talking about. The unbearable stress that comes with running performance campaigns. Everyone in the business industry knows it well, and dreads it. The pressure, coming from the CEO, the management team, the board.
Something is always being demanded. Boost traffic, acquire leads, make noise, increase awareness. And always ASAP.
I understand why those at the top are stressed. I run a company myself. Trust me, I get it.
But there must be some logic placed in the midst of the storm as well.
Sometimes I wonder if executives are specifically taught that causing stress-disorder among their teams is a key success factor.
Marketers have a hard time standing firm against this pressure – they haven't quite learned to say "No" – and so they flip the advertising switch on before it's time. Or they are just too inexperienced to understand what's needed before they can start running constructive paid campaigns, and what the right timing is, if they really want to succeed.
Many media agencies, on the other hand, are actively pushing companies to start significant PPC campaigns as soon as possible, as their interests lie in making a living.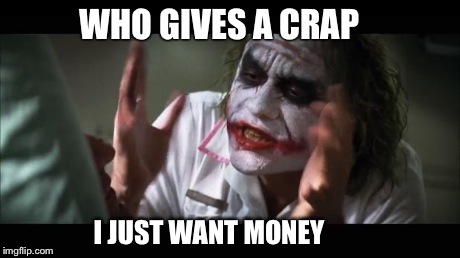 This strategy isn't smart in the long run, and a sophisticated media agency looking to keep its business engagements active shouldn't run PPC before it's time. But agencies are often stressed by the fact that if they don't claim this land when asked, someone else will. When the pressure starts, PPC usually comes right after, regardless of whether the timing is right or preparation has been carried out.
That's exactly why I've decided to write this guide, to help executives better understand what's needed before starting significant PPC campaigns, and share some real use cases to learn from other's mistakes.
My list of performance marketing prerequisites:
1. You must have an optimized landing page to land paid traffic:
Do not click the start button on any PPC campaign without first having a proper landing page you can direct traffic to. .
I am not fanatic. I don't sit and wait until there are 10 different landing pages, but on the other hand, I need one single landing page that works. Even an optimized website homepage works for me.
What is a landing page that works? Some campaign managers will not settle for anything less than an ultra-optimized landing page with multi AB test variations. For me, and since I am a big believer in a slow start when it comes to PPC, a good enough landing page is one that has a clear definition of the product or service that you offer, a bold call to action button (above the fold) and enough content to explore further. For example, here's my company's home page that we often use as a landing page in paid campaigns: https://www.g2mteam.com
Don't forget to make sure that your landing page is optimized for mobile browsers (Android or iOS). Today, most of the traffic (paid too) comes via mobile browsing.
Besides adding a clear CTA button (call to action button), when you work on B2B offering, include on your homepage a short description, added values, target audience, a list of supported services, some detailed use cases, and quotes from customers, all to help prospects know whether there's a potential match and win their trust. If you want people to not only view your offering, but take (any) action as well, you must use content to establish trust.
For example, in my company, we wanted to target global tech or medical companies who are looking for premium multi-area marketing services.
That's why we tried to be very accurate, and make sure that visitors understand that we offer a premium service, though we knew that this may scare away a few prospects. That was OK with us.
I know that some people still believe that landing pages shouldn't include navigation options, but I personally don't follow this approach. At least, not when it comes to B2B products or services.
When I explore and purchase B2B products and services I always do thorough research before I decide.
When I visit landing pages that lack important info or ones where I can't access additional information, I get annoyed. I am sure that I'm not the only one.
Besides, when I ran AB tests in the past, testing "plain" landing pages against landing pages that include navigation options, I didn't see any significant advantage in using the "plain" LPs.
2. What about attribution?
Attribution, in this matter, refers to when you want to know the origin of a website visitor, a lead or alike. Attribution mechanisms let you "tag" a lead based on its origin source (e.g. Facebook campaign X, newsletter, Quora, etc.)
Let's assume you set-up two different campaigns, with different landing pages, both aiming at capturing leads. How will you know which one was more successful? Well, when you setup campaigns via AdWords or Facebook you could add their pixels into your website and start measuring. But what if you run multiple organic traffic-generating activities all at once?
Attribution has always been, and still is, a huge challenge in digital marketing.
If you are about to run multi-channel or multi device paid campaigns, attribution will quickly become an issue when you are asked to present the best performing campaigns.
UTM coding is one simple way to tag online traffic by adding parameters to any URL.
But, not every lead capture event is represented by a URL. In many cases, the lead signup form is represented as a popup. Besides, even if you do have a "signup success" URL, and you can see how many leads came as a result of a specific campaign, how can you estimate the quality of these leads without being able to track attribution per lead?
In other words, if you are interested in learning which activity brought each and every lead, a UTM isn't enough.
That's when marketing automation systems come into play. Marketing automation platforms let you track the source of each lead captured in the system, among many other capabilities.
To summarize – before you start paid campaigns, you must make sure you set up an attribution mechanism, so you don't run blind. This will allow you to present the direct results of your efforts and be able to optimize your campaigns in the future.
3. Pixels / deep events configuration:
Once upon a time online advertising was born. Then followed mobile app advertising, and with it attribution was born. Then the game of optimization began.
Many new technologies helped B2B marketing close some gaps and become more agile.
All of this combined brings us to our current situation. Digital, online and mobile campaigns hardly ever measure success as attributed clicks. Clicks are just one step in the funnel. Marketers know that and luckily have the ability to look deeper into their campaign results.
We've talked about attribution and being able to measure the effect of a specific campaign on your end goals, but that's just part of the picture.
The technology today allows marketers to link ad channels to their internal assets (their website or mobile app) so that every digital event created by an online visitor or a mobile app user, is instantly identified by the ad channel system. This not only makes tracking easier, it also makes optimization a lot more efficient.
Before starting paid campaigns, you should insist on having ad channels decks connected to your website (or mobile apps) through a pixel or an SDK implementation.
That's the only way you can later on improve and optimize the performance of your paid campaigns.
I've had multiple issues with this point, when I was asked to start campaigns before such configuration was created, or before it was tested.
By the way, when dealing with this configuration phase, Google Tag Manager may come in handy, reducing a big chunk of the hassle.
Please note, the implementation of this prerequisite can get frustrating as it takes time to complete, it involves developers, and many times it requires a QA process due to multiple issues with these kinds of configurations.
4. Tracking and analytics
Well, you have a reasonable landing page, and you are ready with an attribution mechanism. What about tracking and analytics? As soon as you launch a campaign, you must start tracking the important parameters, regularly, in order to not spend money in vain.
For example, a while back I ran a traffic-generating campaign via Twitter. I logged in to Twitter ads a couple of times a day to check how my campaign was doing. I saw the clicks, but to my surprise, when I checked the performance of my Twitter campaign on Google Analytics ( I could do that as I used UTM based attribution), I saw only 30% of the clicks that were reported by Twitter. There was a complete mismatch.
What happened? Nobody misreported, it's just how the media works. Prospects may have clicked but didn't land on my website because of many possible reasons.
Since I care about the actual traffic that visited my website (for estimating the potential of conversion to leads, remarketing and so forth), tracking multiple parameters, via more than one tracking platform, was very important.
To summarize, before you push the start button, make sure you create a reporting template that serves you well, and tracks your important KPIs, on an ongoing basis.
I also advise you keep a funnel-like tracking template, covering the traffic stages by order. For example (a VERY basic template, just to demonstrate the concept):
# of Impressions:
of clicks (campaign deck):
CR %:
CPC:
# of clicks as seen in Google Analytics (GA):
R (GA) %:
CPC (GA click):
# of conversions:
CR% impressions to conversions:
CR% clicks to conversions:
Cost per conversion:
5. Setup your ad-channels' decks
Whether using a media agency, or managing your campaigns on your own, you will surely want to have a clear view of what's going on. In other words, every now and then you will want to login directly to the ad decks and take a look at the numbers. This means that you will need to create your own AdWords or Facebook ad account, sign up to the campaign management deck and explore its menus until you are confident enough to work with them.
Sometimes you will need to provision other people to use these decks as well, with different access levels. This configuration is definitely a tedious prerequisite that you can't do without.
Expect technical issues here as well.
6. Don't run campaigns before putting in place a detailed media plan
Your media plan is the strategy and the brain behind the campaigns you will be running. It should include details about all your campaigns, their different objectives, all targeting pilots, the creative and copy you will be using, the budget and so forth.
As in any other area, planning is probably the most important part.
When I prepare a media plan, I first consider my objectives; I then consider the ad-channels that I believe will be most successful and relevant for what I am trying to achieve. For instance, I don't always opt-in to running AdWords campaigns, as sometimes people simply don't run enough Google searches that are relevant for specific products or services. In other cases, for example when dealing with medical treatments, remarketing is likely to be disabled.
Next, I plan the variety of tests that I will run based on the budget that I have at my disposal. I then plan the copy and creative in accordance to the specs of each media channel, the target audience and my landing page. You get the idea…
Don't EVER start running campaigns before you have a smart media plan (that actually makes sense) in place. Yes, preparing a solid plan may take time, but running without it significantly lowers your chances of generating satisfactory results.
In Summary
There are so many additional prerequisites I didn't cover here, like the marketing competitive analysis you should run prior to starting your campaigns, just so you can understand industry standards you are facing and what your competitors' paid campaigns strategy is all about. I also didn't cover the learning phase you should go through before working with a new ad-channel. These platforms aren't bug free and surely aren't easy to manage. Our article about Facebook ad manager fuckups gives some good examples of this.
But, we are not living in an ideal world, and you will probably never be fully ready to start running paid campaigns. So if you want your business to survive or just to keep your job, the prerequisites discussed in this post are an absolute must. I advise you to insist on completing these before spending a dime on paid campaigns.
Stand firm against pressure to dive in without these prerequisites. The benefits of doing so far outweigh the costs.
Good luck and don't forget to join our Facebook group that's made for global tech pros and startup marketers operating in Israel